Class Fundraising - the home of school fundraising ideas
School fundraising projects are managed by our sister company Class Fundraising.
All Class Fundraising's products are great when it comes to school fundraising ideas. They offer a superb range of products which are lovingly printed in house on UK manufactured material.
The Class Fundraising website contains lots of really useful information including school fundraising ideas, products and pricing.
Please visit Class Fundraising today and get started by ordering a free artwork pack today. 
Order free artwork pack
Here are a selection of products produced for fundraising campaigns.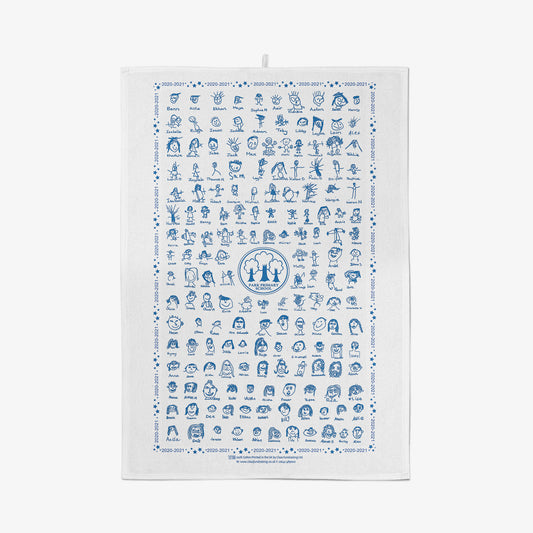 Tea towels
Tea towels are a great fundraising idea that is simple and easy to do at your primary school, nursery or preschool. Tea towels are so good because of their simplicity, low price and their keepsake value.

Whether you're looking for a group artwork project as pictured here, or individual artwork we've got you covered.
Mugs
Mugs have been a really popular choice for this years Mother's Day fundraising project. School mugs also make a great addition for the end of term.
The simple to follow process allows each child to do their very own personalised mug design which is then professionally printed by Class Fundraising. Mugs come complete with gift boxes.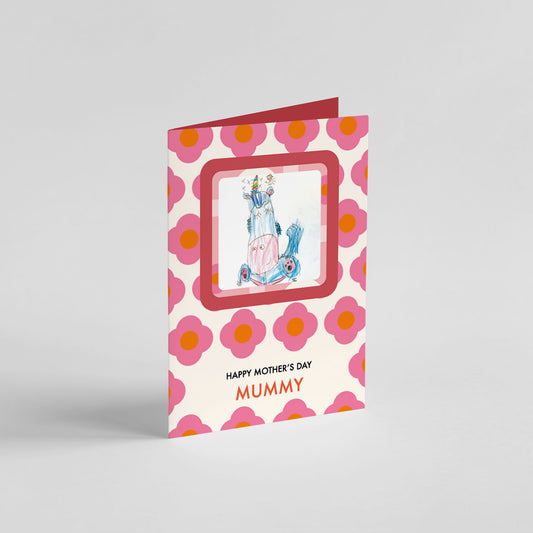 Greeting cards
Although greeting cards can be included in any fundraising project, they are most popular for the Christmas fundraiser.
Every child is given a template to create their own unique Christmas card designs. Once the designs are complete you send them all back to Class Fundraising. 
Children then take the cards home so their parents can decide if they want to order the design. From one piece of artwork parents can order lots of products including cards, coasters, mugs, tea towels, tote bags, wrapping paper and more.
We can offer coaster cards as pictured here. This is a great way for parents to remember their child's design over a longer period a standard card would be displayed.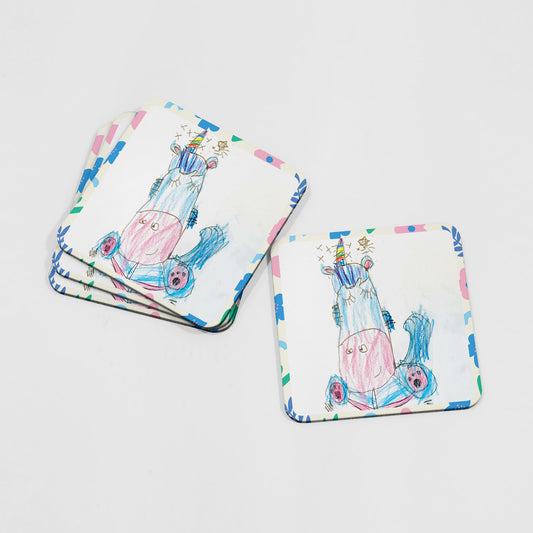 Coasters
The design children create through school fundraising projects can be used to create unique coasters.
Class Fundraising offer lots of different border styles to enhance the design.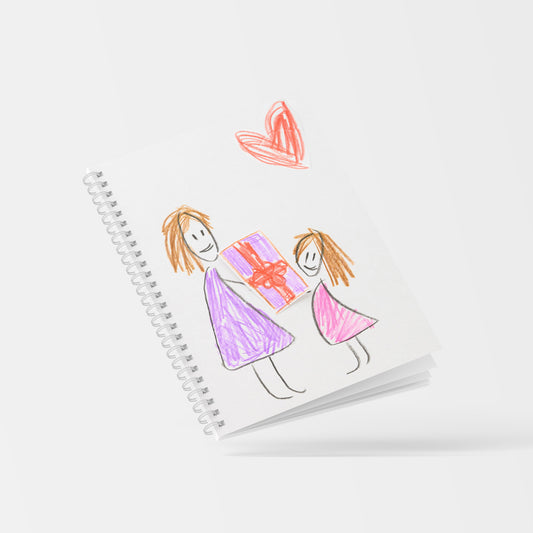 Notebooks
Notebooks are always handy and they make a great gift. The design pupils create through school fundraising projects can be used to make a unique front cover.
Other products and options
Please contact Class Fundraising to find out more. The products listed here are only a small sample of what is included in school fundraising projects. Class Fundraising also offer aprons, bags, wrapping paper and lots more.