Who we are
We are Class Printing, a team of highly skilled printers, designers and finishers from the North East of England.

Our sister company classfundraising.co.uk manages and produces Christmas card fundraising projects on behalf of hundreds of UK schools.
What we do
We produce a wide range of printed textile products for our customers.

This involves sourcing materials, printing, finishing and distributing. We undertake all parts in house giving us the greatest degree of control over this finished product.

Our product range includes tea towels, oven gloves, tote bags, mugs and much more.
View products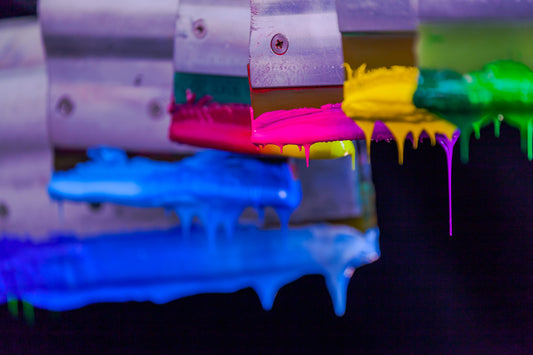 When we started
We screen printed our first tea towel in 2013. Working out of my garage operations were challenging!

Our business grew quickly and we established a premises in Redcar and invested in more equipment and materials and haven't looked back since.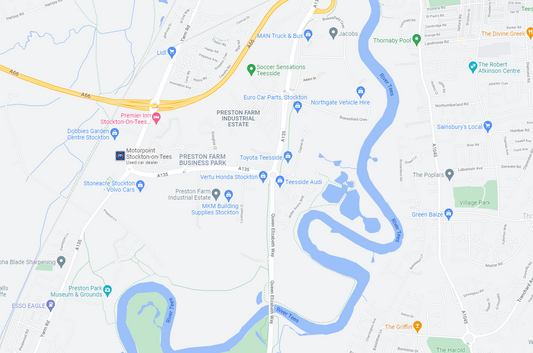 Where we're based
All our production and administrative functions are based at our new head office in Stockton-upon-Tees.
Contact us
How we do it
We have a dedicated and highly skilled team. We are experts in textile printing and product finishing.
We have build close relationships with local suppliers of textiles and are able to source high quality fabric that is produced to the environmental standards we demand.

We have invested in state of the art digital printing presses and traditional screen printing equipment. This allows us to accommodate designs from single colour to full colour and print runs of all sizes.
Why we do it
Quite simply, because we love it. We like nothing more than seeing your design coming off the press on high quality fabric.

We take great care in printing your design in vibrant lasting colours and all the definition possible.

Our finishing team enjoy transforming the fabric into an item you and your customer will enjoy using each time it's called upon.